I live with a comedian, her name is Teresa Coyne, follow her on twitter @sorobotic.
Living with a comedian is a larf a minute, we joke about horrible secrets and watch Masterchef together. We've ants at the moment so the house smells like vinegar.
She did her first bit of stand up on the telly there on Dr Pixies sex clinic.
Teresa is a hard worker, I know this as she's off gigging as much as she can, she talks to me about comedy non stop and her life. She's my friend and my very own X-factor life montage. I'm rooting for her to do well so badly.So when she wobbled her head confidently at the end of a punch line and the audience laughed uproariously, I won't lie I welled up.
We had a chat before her big TV debut, We're both the same age, she started comedy much later than I did. She was a watcher for years and held herself back because she slightly believed that women are not as funny as men. We both laughed and felt a bit sad, I felt the same way when I was younger too.
It can be hard for women to pluck up the confidence to start stand up comedy. I know because I only did my first gig after a lot of encouragement. I know others are not so lucky to have people to push them.
Of course I want all genders to do stand up but it's like the army, there's not as many women doing that job as men and it can seem like it's a hard vocation.
The more women that try it the more it will seem like an option for people. I remember sitting in college and a well-traveled lecturer telling the class that women don't like hearing other women's voices on the radio, that it's just science.
I took his word as gospel and quietly quelled any on-air ambitions I had, then a few years later I thought, Jaysus what a load of hoop.
The language I hear in the media about women in comedy, sometimes with the best of intentions can be a bit negative.
Why would you want to try something if you're told it's a boys club.
You meet some amazing people doing comedy, you meet some head melts, that's the way life is.
Is comedy sexist? Yes, but not as much as you think, to be honest I'm no Erin Brokovich, I care about my career too much, I promise you it's tiny and it's such a rewarding career. If we were worried about bumping in to sexism we'd never leave the kitchen.
I've had coffee with a few women wanting to try stand up, they say they want advice but I really think they want permission.
There is no real advice I can give you, only tips.
The problem and joy with comedy is that  the learning and progression never ends. There is always a new goal, so here are ten bullet points for starting off in comedy in Ireland
1 write a solid set (in your voice, nothing copied) that lasts 7 minutes then book a gig.
2 Do your second strongest joke first and your strongest joke last
3 Don't go over time, if you see the M.C flash you with a torch get off the stage quick.
4 You can cover any subject you like but just be sound. let's go through life with out hurting people.
5 Hecklers, there are so many videos of them on Youtube, the same as there are many videos of dogs dancing, it's so rare and surprisingly easy to deal with. The audience came to see you and not the smart arse in the crowd
6 If you're nervous shake it out two mins before you go on stage and write key words on your hand to help you remember
7 Be nice, comedy is full of egos and people hold a grudge but they will also go out of their way to help you.
8 ASK!! what's the worst that can happen? a no
9 Never heckle, never bring ass-holes to gigs
10 Join rent-a-comic on Facebook. it's where most new people find gigs.
Here is where you can book Dublin gigs
Do your first gig here. https://www.facebook.com/PopTheCherryComedy
Then contact Tony Ferns, patron saint of Irish comedy here http://battleoftheaxe.com/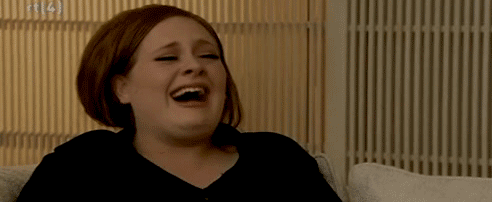 If you're a funny person (inter-sectional baby!), I've organised an event on Monday the 27th of June. it's just a nice meet up where you can meet other funny people, hopefully collaborate and get advice. I'll be there, Andrea Farrell will be there, and Sofie Hagen (winner of best new comer at the Edinburgh fringe 2015) will do a Q and A and a show.
It's free at 6pm in the vintage room in the Workmans.
Even if you don't want to do stand up but you're funny, write articles, make podcasts, create sketches come to this event and meet other like minded individuals.
The biggest lie we've been fed is that women aren't funny, the more we create and do the more ridiculous this lie looks.
Peace x